Giovedì, 11 Maggio 2017 14:49
Let's visit... Ireland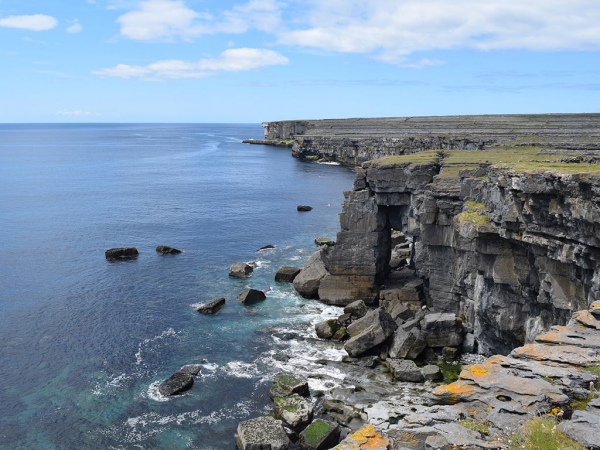 This month's trip takes us to the green hills of IRELAND
Ireland is an island in the North Atlantic Ocean. It has lush vegetation and is famous for its green grass and rolling hills. It has a mild but changeable climate and is often cloudy and very rainy.  Dublin is the capital of Ireland and is located on the east coast. It is the most visited region of the island and home to some popular attractions such as Guiness Storehouse and Book of Kells. Achill Island lies off the coast of County Mayo and is Ireland's biggest island. It is a popular tourist destination for surfing and contains 5 Blue Flag Beaches and Croaghaun, which is one of the world's highest sea cliffs.
Gaelic is the most commonly spoken language in Ireland, next to Irish and English. One of the most traditional Irish dishes is Drisheen which is a type of pudding made from cow's, pig's or sheep's blood. The harp is known as the national symbol of Ireland as well as the Celtic cross, the shamrock and the Irish wolfhound.
Saint Patrick's Day is Ireland's official national holiday. The 17th of March holiday is celebrated in Ireland and by many other countries around the world.
A leprechaun is a type of fairy in Irish folklore. They spend their time making and mending shoes and have a hidden pot of gold at the end of the rainbow. If they are captured by a human, they often grant three wishes in exchange for their freedom.